10 Cool Gadgets From The Future That You Can Add To Your Life Right Now
Who doesn't enjoy a gadget or two to provide a bit of extra comfort in your life, or maybe just to show off to your guests? Here are 10 that might help with both of those things!
ONXE LED USB Clock Fan with Real Time Display Function
Read the time in style while staying comfortable with this digital LED clock/fan. The future has arrived! Get it for $14.99 on Amazon.
Multi-Plug Outlet, Outlet expanders
For only $12.97 Never stress about finding a charging cube again!
12'' Screen Magnifier for Smartphone
A very cool way to watch movies on ago. Great for those times when you're phone display just isn't enough! All this extra screen for only $19.95!
Gosky 12x55 High Definition Monocular Telescope and Quick Phone Holder
For those amateur astronomers out there, a handheld telescope that you can connect to your phone. All for only $125.99!
Wine Bottle Stopper 4 Pack
Sometimes you don't need a whole bottle of wine, and in those rare situations, move on from the tin foil contraption and grab these wine bottle preservers for only $12.88. You won't regret it!
Logitech Litra Glow Premium LED Streaming Light with TrueSoft
If you want to take your streaming production to the next level, you need this adjustable streaming light. It hooks onto the back of your monitor to instantly upgrade your streaming setup. Only $59.99 from Logitech!
The Original Toilet Night Light Tech Gadget
For those who like to keep things interesting in the bathroom, light up your private moments with these colorful gadgets! Get yours for $13.99 on Amazon!
MARSBACK Honeycomb Gaming Mouse
Sometimes gaming gets intense, and in those moments, you don't need your hand slipping and sliding all over the place. Well for $44.99 Marsback comes to the rescue with this gaming mouse with an attached cooling fan. Say goodbye to sweaty hands.
Furbo Dog Camera
Have you ever wondered what your dog does when you're not at home? Well, wonder no more with this Furbo Dog Camera! Now just $118!
Philips Water GoZero Self-Cleaning Smart Water
Be honest, when was the last time you gave your water bottle a good clean? I don't mean just rinsing it with water either. Well, Philips has you covered with this self-cleaning stainless steel water bottle. A great deal at only $59.74!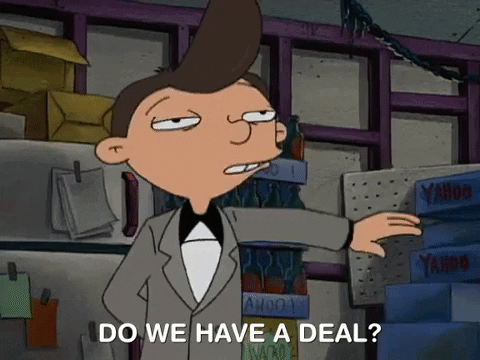 We hope you like the products we recommend! Just as a heads up, Trip Treasury may collect a share of the sale from the links on this page.